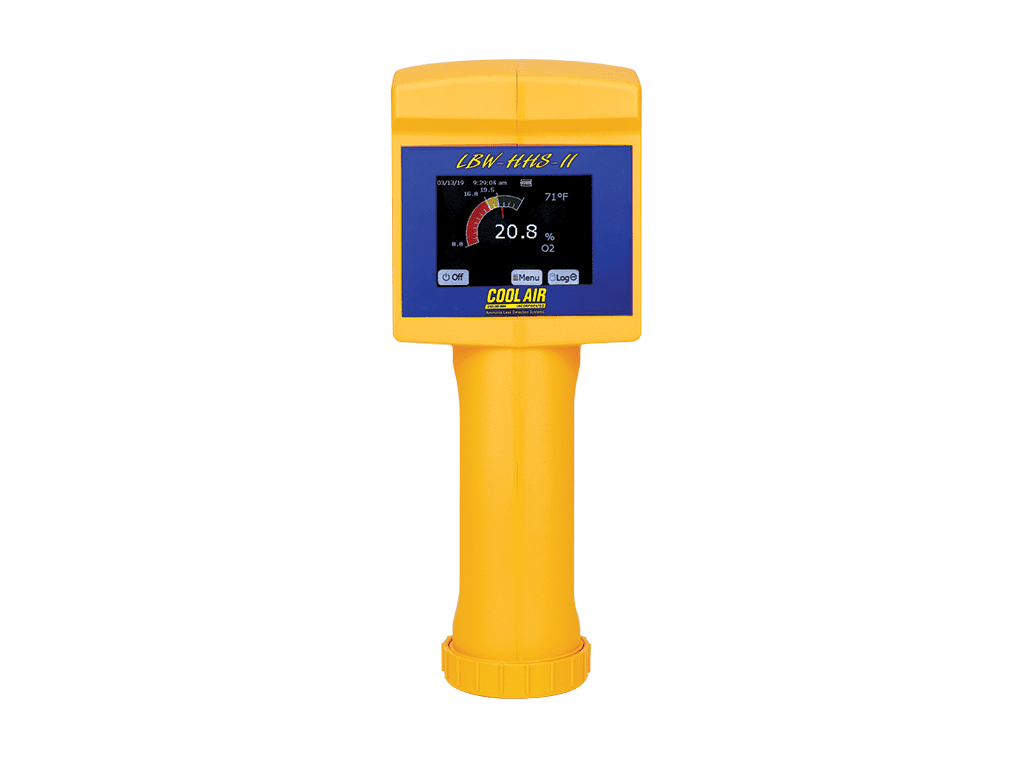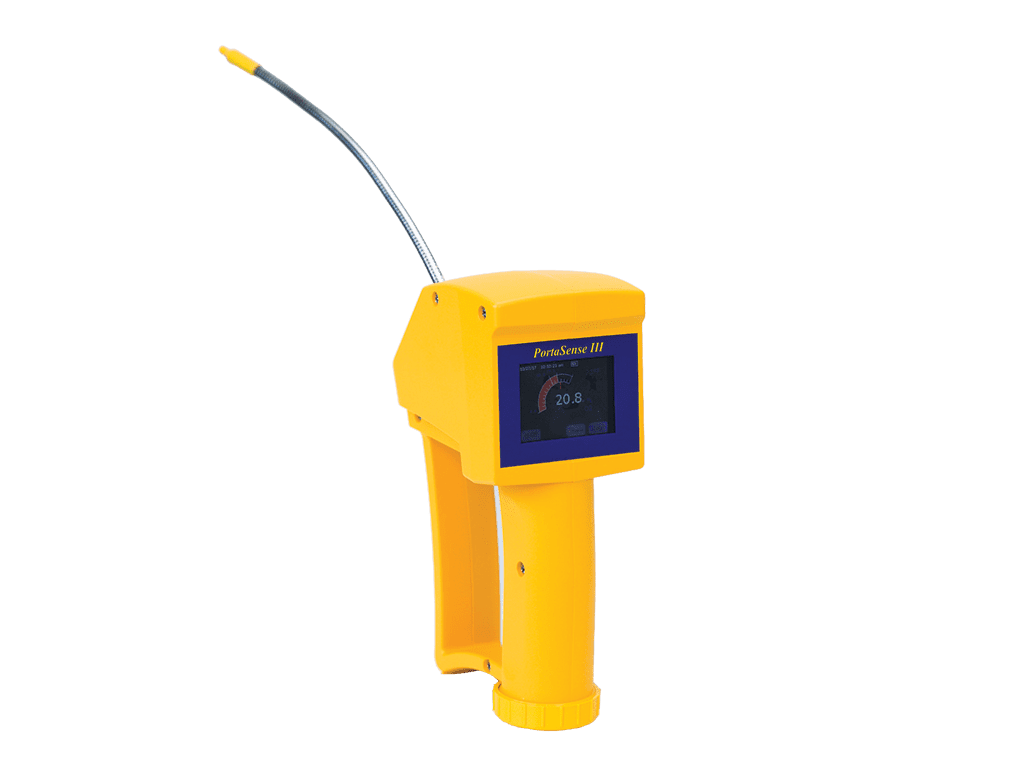 SKU's/Part Numbers
Price: $2,050.00 (detector only, sensor not included)
Price: $600.00
NH3-HHS-500 (0-500 ppm sensor)
Price: $730.00
NH3-HHS-2000 (0-2000 ppm sensor)
Handheld Ammonia Leak Detector LBW-HHS-II
A portable handheld leak detector is often needed in industrial refrigeration applications to accurately pin point potential gas leaks. The LBW-HHS-II handheld leak detector from Cool Air Inc. is a versatile tool that can be used for performing routine checks in engine rooms, around evaporator coils in processing areas, coolers, freezers, or in confined spaces prior to entry. The unit is designed for easy one-hand operation, contains an internal sampling pump for drawing in the target gas, and uses a flexible wand for identifying potential ammonia leak sources. The LCD screen displays the measurements in real time and for low-light environments, a backlight ensures readability. The LBW-HHS-II is the perfect tool to compliment your fixed ammonia gas detection system.
Features
Gas concentration displayed in real time

Full color graphics LCD screen that is easy to read, with back light for dark spaces

User friendly touch screen used for programming and changing settings 

10-inch Teflon lined sampling wand for detecting leaks with pin point accuracy

One-hand pistol grip design basically making it an extension of your hand

10 hours of continuous run time on one D-cell battery

Visual and audible alarms to alert user of an alarm condition

Internal data-logging (4 GB) for historical data analysis
The LBW-HHS-II handheld leak detector is manufactured in the USA and comes with our standard three-year limited warranty.